Our people
IPS' team goes far beyond
Our team relies not only on the nuclear team of professionals whose curricula are shown below, but also on a vast array of researchers and experts in Management, Law, Criminology, Sociology, Social Work, Psychology, Education, Health, and Engineering.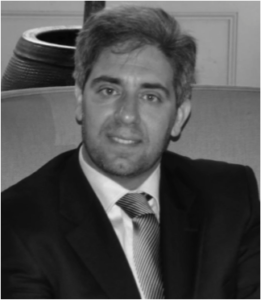 Holding a Sociology degree and a MA from the College of Europe in Bruges, he is undertaking a PhD research on Public Policy at the Sociology and Public Policies School of ISCTE – IUL Lisbon University Institute. Pedro is a board member of the BSAFE LAB Law enforcement, Justice and Public Safety Research and Technology Transfer. He is also a guest lecturer at ISEC and has been a member of the scientific coordination team of DEIA – Specialization Degree in Organizational Learning and Innovation at INA – the Portuguese National Institute of Public Administration. He has been working on public administration reform for 20 years in several European countries. He has been a policy advisor and coordinated major project implementations in Portugal, Romania, Argentina and Guatemala, also supporting specific projects in other countries. Pedro has been involved in the design and implementation of pilot projects that have received awards and were recognized as best practices. He holds extensive experience as policy advisor (EU policy, including prison systems modernization, prison work, re-settlement and ICT, international cooperation). On behalf of IPS, he has been invited as a guest observer at European Commission and Council of Europe meetings and as a speaker in several international events organized by the Council of Europe, ICPA, EIPA, European Commission and governments from different Member States. Pedro is an ICPA member.
Tiago Leitão, Board member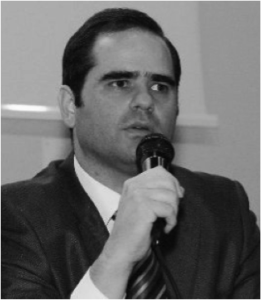 Holding a degree in Social Work (Portuguese Catholic University), and an MBA from The Lisbon MBA, Tiago has been involved in project management since 1998. He has a 15-year experience in management, consultancy, social innovation and reintegration, and knowledge transference. He also owns expertise in policy and strategy, namely in social economy, training and volunteering. He has been working in the development and implementation of penitentiary related projects since 2003, having "Rumos de Futuro" been his kick-off experience in this field. This strategic project aimed to innovate on multi-agency work towards inmates' reintegration in Portugal. In Romania he has been involved in the "Credem in Schimbare" and Itinerariul Dialog (both projects that have received awards and have been considered good practices). Tiago has been leading the concept development and management of innovate projects in the field of social economy and entrepreneurship (IDEIA – women entrepreneurship), social business plans, strategic organizational plans, education, training and mentoring (MOMIE – Models on Mentoring for Inclusion and Employment and MEGAN – Mentoring for Excluded Groups and Networks). Presently, Tiago is the head project manager of several projects that IPS is involved in, either a promoter or a partner. Since 2003 is engaged in intense international work, mostly in Europe, in different areas of knowledge, collaborating in different networks and in the organization of events, research and publications: "Employers Engagement in inmates reintegration"(Rumos de Futuro, 2007); "Seven Steps towards Inmates Reintegration" (Rumos de Futuro, 2007); "Design and Delivery of Volunteering in the Criminal Justice Sector" (JIVE, 2014), etc. Besides his position at IPS, Tiago is chairman of the non-governmental organization APROXIMAR.
João Pedro Correia, Board member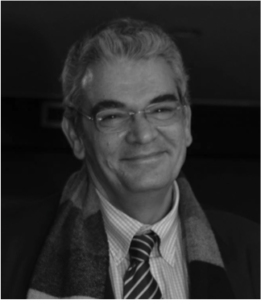 João holds a degree in Human Resources Management and Work Organization by ISLA. He is the author of several performance improvement manuals and simulation games. So far, he has published two books: "Be First – how to expand the results you desire in life" and "Gamification – tranforming leadership into a game". João has been the executive director of EGOR Management and co-founder of GLOBAL CHANGE International Consultants, a company that has lately merged with I.Zone Knowledge Systems, SA. Since 2004 he has been working in different European countries, coordinating projects in public administration reform, namely justice systems. Along with the IPS team, he has been involved in the design and implementation of innovative pilot projects that have been awarded and recognized as good practices.
Susana Reis, Head of research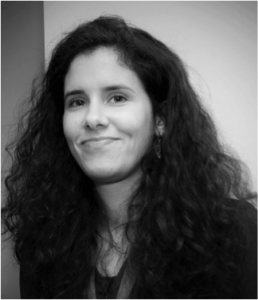 Susana holds a degree in Criminology from the University of Porto and an honor's MA in Global Criminology from Utrecht University. She was a teaching monitor at the University of Porto, where she worked in the development of several research projects. At IPS, Susana works in the design and implementation of innovative projects related to imprisonment and prison management, including the Partnership against Violent Radicalisation in the Cities (PRACTICIES), the Mental health, Aging and Palliative care in European prisons (MenACE), the European Framework of Competences for Community Professionals working in Gang Environments (FRAMEGANG), Radicalisation Prevention in Prisons (R2PRIS), the European Interaction Guidelines for Education Professionals when working with Children in Juvenile Justice Learning Contexts (EIGEP), the Innovation, Development and Communication for a better education in Prison System (IDECOM), and the Ecological Economics in Prison Administration Work (ECOPRIS) project. Susana is also the quality manager of the company.
Alexandra Gomes, Junior consultant
Alexandra holds both a bachelor and master's degree in Criminology from Fernando Pessoa University, in Oporto, Portugal. Her master's thesis focused on Environmental Criminology. While finishing her degree, she had the opportunity of integrating a limited group of trainees at the Public Security Police Force. Alexandra joined the team in October 2016, and since then she has been involved in project concept design for EU funding and in project management, as well as in research in penology and prison reform. She also co-organizes training courses, seminars, and conferences. Alexandra is actively engaged in the implementation of several projects, namely DIACEN, MenACE, FRAMEGANG, R2PRIS and EIGEP. She has also contributed to ECOPRIS and IDECOM projects, which have been successfully concluded.
Marina Soares, Junior consultant
Marina holds a degree in Criminology from the University of Porto and a master's degree in Police Sciences with specialization in Homeland Security from the Higher Institute of Police Sciences and Homeland Security (ISCPSI), being currently a Ph.D. student in Law and Security, at the Nova University of Law. She has completed the National Defence Course for Youth, the Middle East Contemporary Politics Course, and the Arabic Language and Culture Course, at the University of Porto. She has been specializing in the issue of radicalization, with a special focus on second and third-generation Muslims, having a book on this topic. Being an assistant researcher at the Research Centre of the Higher Institute of Police Sciences and Homeland Security (ICPOL), Portugal, she has participated in various seminars and training courses as a speaker. In her curriculum, she also has a work experience in the training department of a private security company.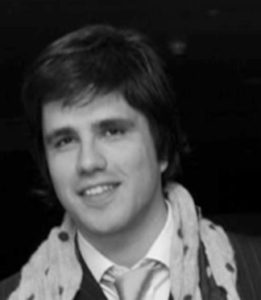 Invited Assistant Professor at Universidade da Beira Interior (UBI), Covilhã, Portugal and at Universidade Lusófona de Humanidades e Tecnologias (ULHT), Lisbon, Portugal. Received the Ph.D in computer science from UBI (2014). Nuno is a member of BSAFE LAB: Law enforcement, justice and public safety research and technology transfer laboratory, and Instituto de Telecomunicações. Member of COST Actions: CA15109 "European Cooperation for Statistics of Network Data Science (COSTNET)", TD1307 "European Model Reduction Network (EU-MORNET)", and IC1303 "Algorithms, Architectures and Platforms for Enhanced Living Environments (AAPELE)". His current research interests include cloud computing, big data, data fusion, machine learning, ubiquitous computing, eHealth, clinical decision support systems, and model reduction methods.
Sílvia Bernardo, Marketing and communication manager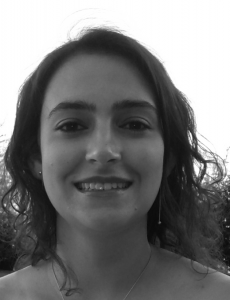 Being holder of a degree in Social Communication from Universidade de Lisboa (former Technical University of Lisbon) since 2005, Sílvia has worked, at first, as a journalist. In the later years, she has been collaborating with private companies as a communication manager. At IPS, she handles the communication's assets and branding initiatives, leveraging, therefore, the company's reputation for quality, reliability, and customer satisfaction. Given her interest in contemporary social issues, especially the implications of the worldwide aging phenomenon, she's also enrolled in a Social Gerontology master's programme.